£14.99 instead of £25.70 for a Veho TA-1 four-port universal travel adapter from Deals Direct – save 42%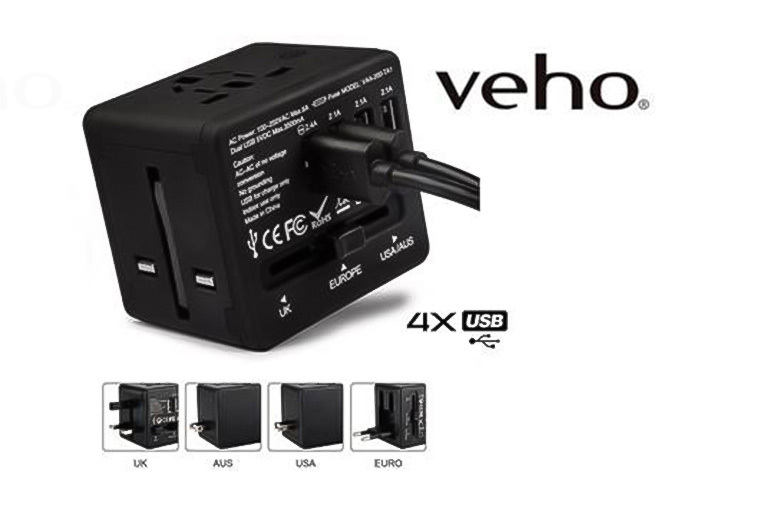 Veho Universal Travel Adapter
Get a Veho TA-1 universal travel adapter. The perfect travel gadget. Works in more than 150 countries, including the USA, Europe, Asia and Australia. Four USB ports to power and charge multiple devices at once. Compatible with Apple, Samsung, Sony and Blackberry devices, among many others. Multi-region power adapter – charges non-USB devices, too!
Store Price: £ 25.70
Offer Price: £ 14.99
Valid from: 2017/12/01 Valid to: 2018/05/06

Supplied By: Deals Direct, 12-27 Swan Yard, London, N1 1SD