30 LED Solar Powered Fairy Lights – Multi-Colour or Warm White Offer Price £16.99
£16.99 instead of £39.99 for a set of 30 LED solar powered fairy lights with no remote, or £21.99 for a set of 30 LED solar powered fairy lights with a remote from Shop In Store – save up to 50%
Fairy Lights: Get a set of LED solar powered fairy lights. Options: Choose between two different colour options, and two remote control choices. Design: Features 30 bright LED crystal globes that are shatterproof and give a nice ambience. Solar Powered Lights: Powered by solar panels that convert energy into electric energy. So the lights will automatically light up in the evening, and switch off during the day. Eight Modes & Waterproof: These lights have eight different lighting modes for you to choose from. They're also IP65 waterproof so they can withstand all kinds of weather. Dimensions: String: Length 33ft; Total length: 8.8 metres.
30 LED Solar Powered Fairy Lights – Multi-Colour or Warm White
Category: Garden Leisure
Supplied by AZONE STORE LTD T/A Shop In Store, 146-147 ST HELENS ROAD, SWANSEA, SA1 4DE through Wowcher
We search for the latest deals for Garden Leisure daily to make sure we have the best deals at the best prices. Todays price of £16.99 is a great discount on the normal price of £39.99 The product  is supplied by AZONE STORE LTD T/A Shop In Store and distributed through wowcher. This is a limited offers that expires on 2024/03/09.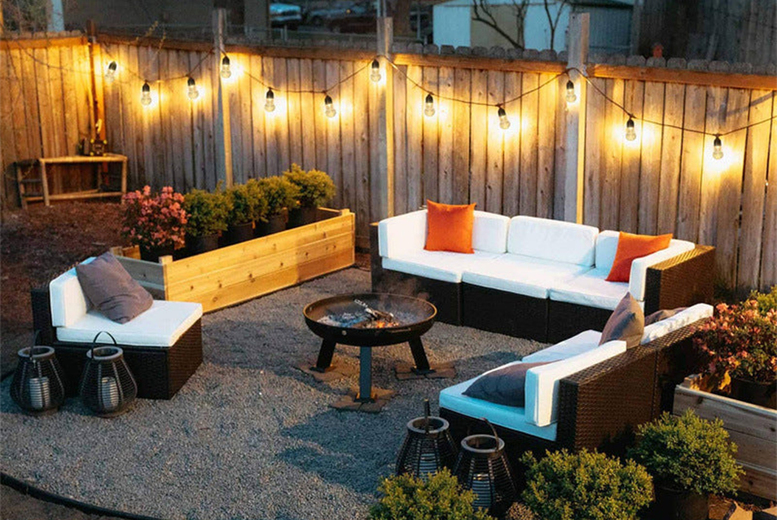 #AZONE STORE LTD T/A Shop In Store,#Garden Leisure,#4utoday,#deals,#offers,#wowcher