50% Discount Off 8kg Mega Mystery Sweet Box – Posted Sweets Offer Price £3.00
£3 for a 50% discount to use on a 8kg mega mystery sweet box from Posted Sweets – the perfect gift for any sweet lover!
Discount: Tantalise your taste buds with tasty treats with a 50% discount off Posted Sweets. Sweet bundle: You'll get a huge selection of sweets that puts Willy Wonka's factory to shame! Sweets: Your mystery box is likely to contain fizz wizz's, double dip, drumsticks, stinger chew bars, chocolate bars and so much more. Posted Sweets: Renowned for its extraordinary selection of sweets, Posted Sweets is an online sweet shop that has retro sweets, modern day treats and everything in between. 8kg: Go big or go home… Get an 8kg mega mystery sweet box and enjoy enough sweets to feed a small country. Perfect gift: Makes for the ultimate bundle for any party, event or wedding! Treat for you: Or keep for yourself and enjoy a cheeky treat whenever you feel like it.
50% Discount Off 8kg Mega Mystery Sweet Box – Posted Sweets
Category: Chocolate
We search for the latest deals for Chocolate daily to make sure we have the best deals at the best prices. Todays price of £3.00 is a great discount on the normal price of £. This is a limited offers that expires on 2022/12/16.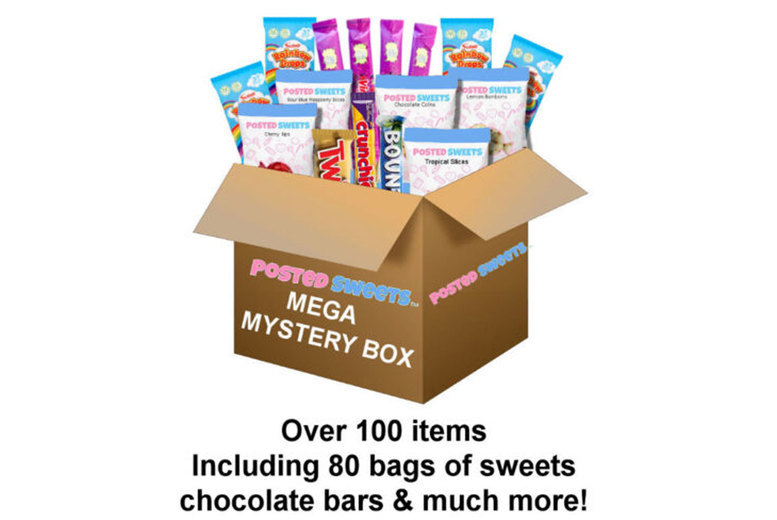 #Posted Sweets,#Chocolate,#4utoday,#deals,#offers,#wowcher