12.99 instead of 25.99 for a Barbie Careers Doctor Doll – save up to 50%
Explore a world of taking care of others with the Barbie doctor doll! Wearing a colourful print dress and a white doctor's coat, Barbie doctor doll (12-in/30.40-cm) is ready to take care of patients. Barbie doctor doll can examine patients with her stethoscope to keep them happy and healthy. Kids will love the creative play and storytelling fun with the Barbie doctor doll. Makes a great gift for ages 3 years old and up especially those who love helping others and the medical field.
Barbie Careers Doctor Doll
Category: Toys
We search for the latest deals for Toys daily to make sure we have the best deals at the best prices. Todays price of £12.99 is a great discount on the normal price of £25.99. This is a limited offers that expires on 2025/08/07.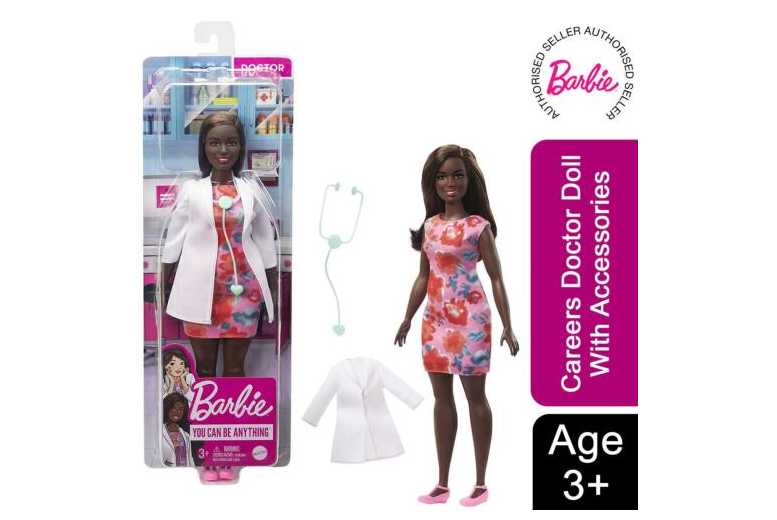 #Avant-Garde Brands Ltd,#Toys,#4utoday,#deals,#offers,#wowcher