73.5 instead of 146.99 for a Fisher-Price Jumbo Play Mat with Toys – save up to 50%
Activity gym and playmat for babies, which is a fun activity base that provides babies with various fun activities to do! This Fisher-Price playmat spans over 3.5 feet in length, allowing plenty of space for tummy time, zooming around, and lay-and-play! Motion-activated ice cream truck toy plays over 25 minutes of music and lights when your baby bats it or pushes it along. This play gym also comes with 7 toys, including 3 vehicle toys, 2 animal toys, and 2 role-playing pieces. Play develops with baby, from infants to toddlers.
Fisher-Price Jumbo Play Mat with Toys
Category: Toys
We search for the latest deals for Toys daily to make sure we have the best deals at the best prices. Todays price of £73.50 is a great discount on the normal price of £146.99. This is a limited offers that expires on 2025/08/07.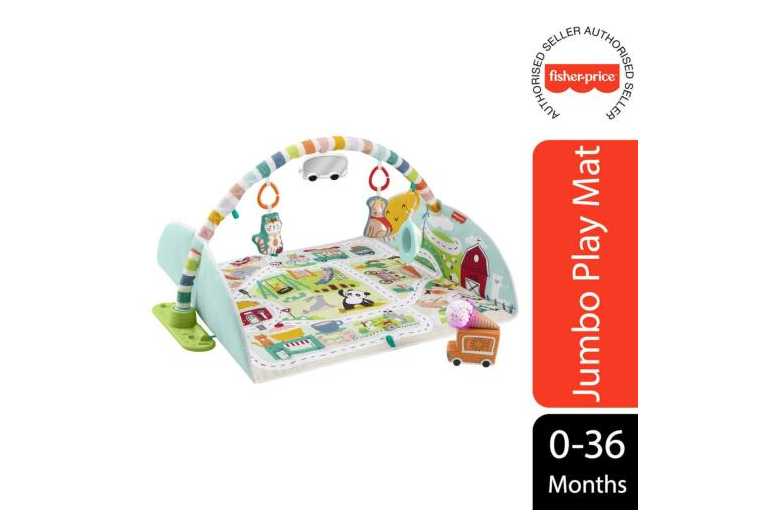 #Avant-Garde Brands Ltd,#Toys,#4utoday,#deals,#offers,#wowcher