Orthex GastroMax Transparent Measure Bowl 3L,0.3Land0.5L, 3 of Each
The product is a modern and transparent measuring spoons with clear markings to make measuring easy.
Gastromax cup and bowl – one of each
Category: Cookware & Utensils
We search for the latest deals for Cookware & Utensils daily to make sure we have the best deals at the best prices. Todays price of £14.99 is a great discount on the normal price of £29.99. This is a limited offers that expires on 2025/03/01.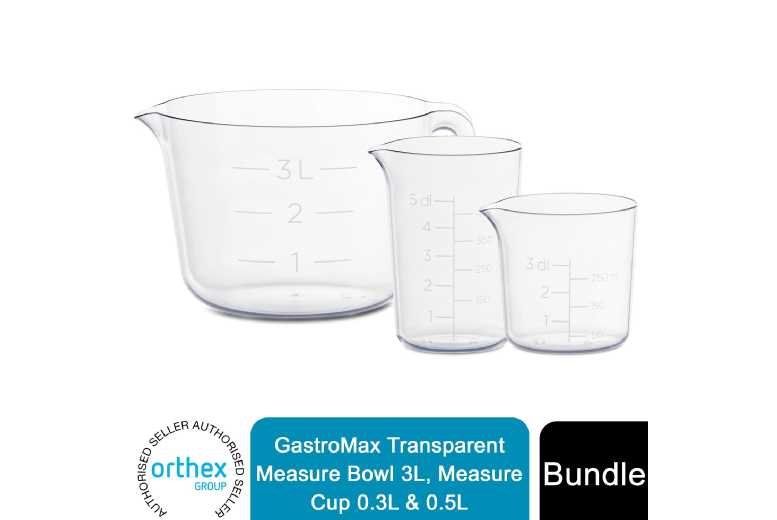 #Avant-Garde Brands Ltd,#Cookware & Utensils,#4utoday,#deals,#offers,#wowcher