£10.99 instead of £39.99 for a musical peek-a-boo plush elephant toy from Super Trend In UK – save 73%
Soft toy: Get a soft plush elephant toy. Peek-a-boo game: Uses moving oversized ears to cover its eyes, only to pull them back to reveal a game of peek-a-boo! Musical: Press the back paw to hear high quality recordings of children's nursery rhymes and lullabies – perfect for nap time and night time sleep. Cuddly toy: An irresistible snuggle buddy! Perfect for: Hours of peek-a-boo fun, plus a great sleeping aid for little ones.
Musical Peek-A-Boo Plush Elephant Toy
Category: Toys
Supplied by Blu Walk Trading Ltd T/A Supertrendinuk, Unit 39a St Olavs Court Business Center, Lower Road, London, SE16 2XB through Wowcher
We search for the latest deals for Toys daily to make sure we have the best deals at the best prices. Todays price of £10.99 is a great discount on the normal price of £39.99 The product  is supplied by Blu Walk Trading Ltd T/A Supertrendinuk and distributed through wowcher. This is a limited offers that expires on 2023/08/18.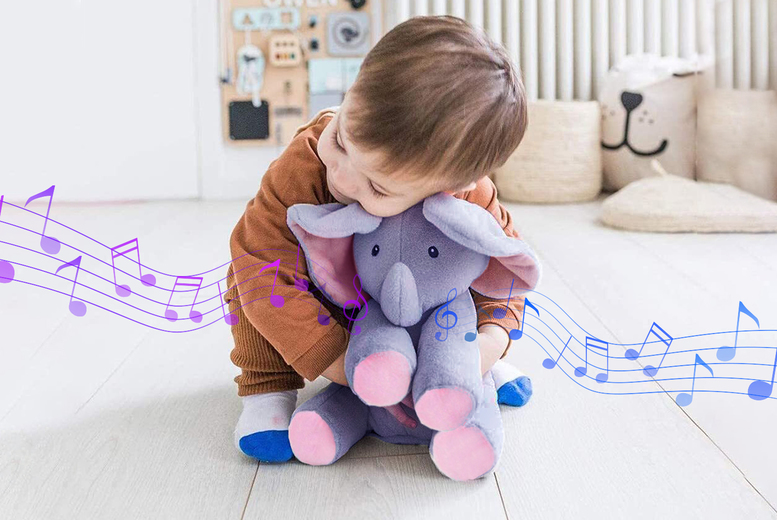 #Blu Walk Trading Ltd T/A Supertrendinuk,#Toys,#4utoday,#deals,#offers,#wowcher