Portable Plug in Electric Heater with Digital Display! Offer Price £12.99
£12.99 instead of £49.99 for a portable plug in electric heater from Vivo Mounts – save 74%
Electric Heater: Get a personal portable 350W plug in heater. Use: For the cold days where you need a little extra heat, simply plug into a socket, adjust the temperature to your liking, and get cosy! Features: Temperature range from 16°C to 32°C, 24 hour timer, and digital display with speed timer functions. Compact: Heat up on the go! The heater is portable and great for travel. Material: Cool touch ceramic body.
Portable Plug in Electric Heater with Digital Display!
Category: Art
Supplied by ViVo Technologies T/A Vivo Mounts, Unit 11, Rainsford Road, London, NW10 7RG through Wowcher
We search for the latest deals for Art daily to make sure we have the best deals at the best prices. Todays price of £12.99 is a great discount on the normal price of £49.99 The product  is supplied by ViVo Technologies T/A Vivo Mounts and distributed through wowcher. This is a limited offers that expires on 2024/01/28.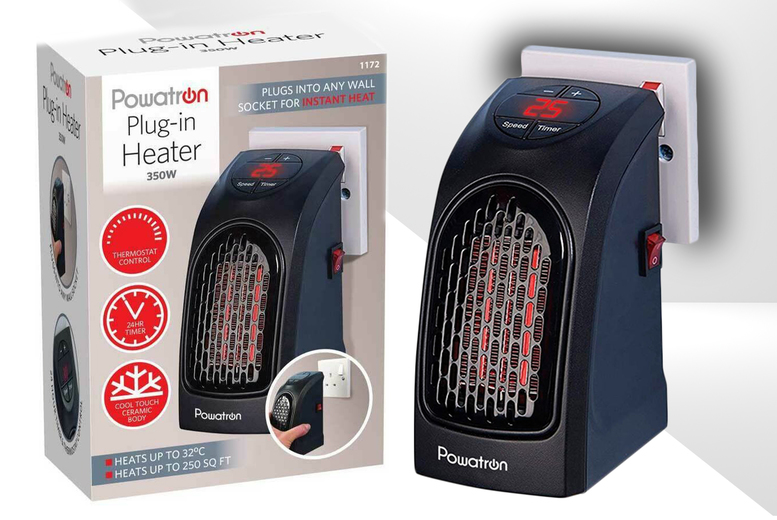 #ViVo Technologies T/A Vivo Mounts,#Art,#4utoday,#deals,#offers,#wowcher