PT Body-Fit Sessions – Group or 1-1 – 5 Options – Go Lift Fitness Offer Price £9.00
PT Body-Fit Sessions - Group or 1-1 - 5 Options - Go Lift Fitness✅From £9 instead of £45 for three Body-Fit group personal training sessions from Go Lift Fitness, Belfast, from £10 for three one-to-one sessions, or £119 for a four-week wedding package - save up to 80%✅
From £9 instead of £45 for three Body-Fit group personal training sessions from Go Lift Fitness, Belfast, from £10 for three one-to-one sessions, or £119 for a four-week wedding package – save up to 80%
Personal training session: Up your fitness game with three Body-Fit personal training group sessions from Go Lift Fitness in Belfast. Body-Fit: Using a high intensity interval programme, the highly qualified instructors will help you achieve your weight and body goals. Group sessions: With a maximum of six people per group you will receive quality training along with weekly body analysis and nutrition plans based on your individual targets. One-one: An intensely personal experience, you and your trainer will work closely together to achieve the best results in a happy and healthy environment. Motivating instructors: Go Lift Fitness instructors strive to make every training session the best part of your day and even check in with you outside the sessions to keep you on track. Wedding package: Aimed at anyone tying the knot in the near future, who want to look their best on the big day, the frequency of sessions will be agreed as you work towards your goals! Valid: Mon-Fri 6am-9pm; Sat-Sun 9am-5pm.
PT Body-Fit Sessions – Group or 1-1 – 5 Options – Go Lift Fitness
Category: Fitness
We search for the latest deals for Fitness daily to make sure we have the best deals at the best prices. Todays price of £9.00 is a great discount on the normal price of £45.00.This item is provided by Go Lift Fitness and sold by Wowcher. This is a limited offers that expires on 2023/09/09.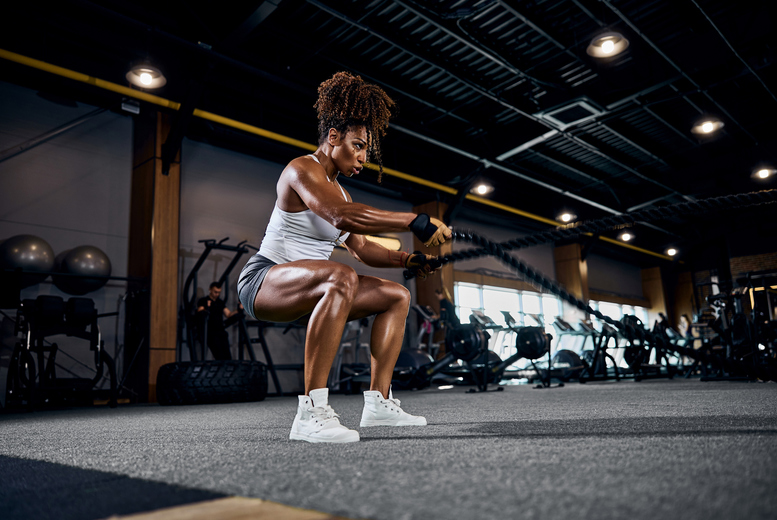 #Go Lift Fitness,#Fitness,#4utoday,#deals,#offers
PT Body-Fit Sessions – Group or 1-1 – 5 Options – Go Lift Fitness Offer Price £9.00