£25 instead of £85.50 for 'unlimited' sushi for one person at Inamo, Covent Garden or Soho – save 71%
Inamo: Enjoy 90 minutes of 'unlimited' sushi on weekdays at high-tech restaurant Inamo, which offers interactive projections on your table and beautifully prepared food. Unlimited sushi: You'll be on a roll with as much as you can eat sushi, including the dishes such as the famous Dragon Roll with crispy shrimp tempura! Menu: There's something for everyone with a mix of fish and vegetable dishes, from Seared Salmon Maki to Asparagus Tempura Uramaki. Perfect for: Maki the day more special by treating yourself, a loved one, friends or family. Location: Visit the Soho or Covent Garden venues, both in vibrant neighbourhoods. Valid: Covent Garden Mon 4pm-11pm Tue-Thu 12pm-11pm and Fri 12pm-5pm and Soho Mon-Wed 4pm-11pm Thu 12pm-11pm and Fri 12pm-5pm.
'Unlimited' Sushi – Inamo – Covent Garden or Soho
Category: Food
We search for the latest deals for Food daily to make sure we have the best deals at the best prices. Todays price of £25.00 is a great discount on the normal price of £85.50.This item is provided by Inamo and sold by Wowcher. This is a limited offers that expires on 2023/03/30.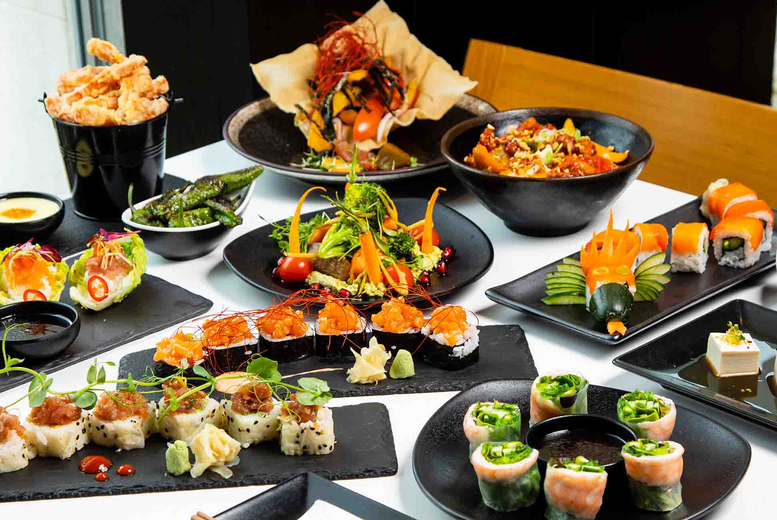 #Inamo,#Food,#4utoday,#deals,#offers
'Unlimited' Sushi – Inamo – Covent Garden or Soho Offer Price £25.00