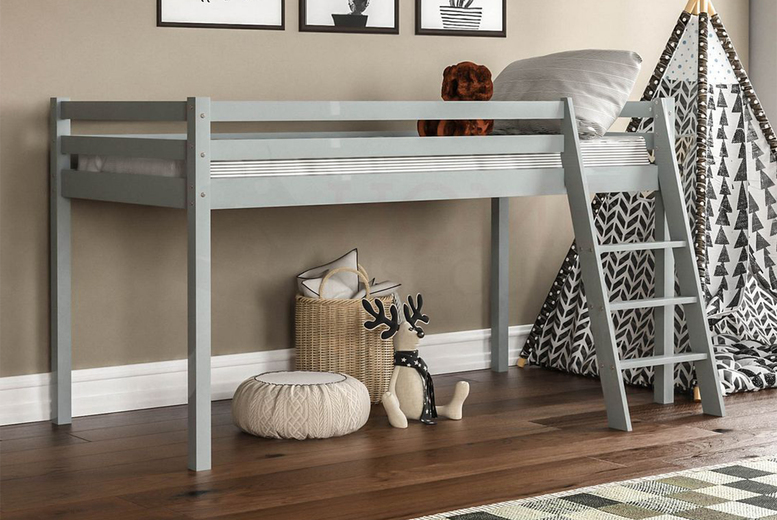 From £99 instead of £185 for a Vida Sydney bunk bed, choose from three colours from Home Discount and save up to 46%

Kid's bed: Get a Vida Sydney bunk bed. Three colours: Option of pine, white or grey. Under bed storage: Features a single bed with an underneath space, ideal for a desk. Bedroom furniture: Perfect as a long term bed for your child's room that offers both practicality and comfort. Dimensions (approx): 110cm (H) x 198cm (W) x 97cm (D).

Vida Sydney Bunk Bed – Pine, White or Grey!