Women's Sleeveless Print Top – UK Sizes 12, 18 & 20 Offer Price £8.99
£8.99 instead of £29.99 for a women's loose fit print summer top from Good Bagen – save 70%
Women's top: Get a beautiful sleeveless summer top. Design: Featuring a unique floral print and loose fit. Fabric: 95% polyester, 5% spandex. Seven colours: Choose red, green, blue, purple, grey or black. Sizes: In ladies' UK sizes 12, 18 or 20. Style: A beautiful lightweight top for day to night style.
Women's Sleeveless Print Top – UK Sizes 12, 18 & 20
Category: Women's Tops
Supplied by Good Bagen, C/O Unit 5, St Modwen Park, Signet Way, Tamworth, B78 2FG through Wowcher
We search for the latest deals for Women's Tops daily to make sure we have the best deals at the best prices. Todays price of £8.99 is a great discount on the normal price of £29.99 The product  is supplied by Good Bagen and distributed through wowcher. This is a limited offers that expires on 2024/04/24.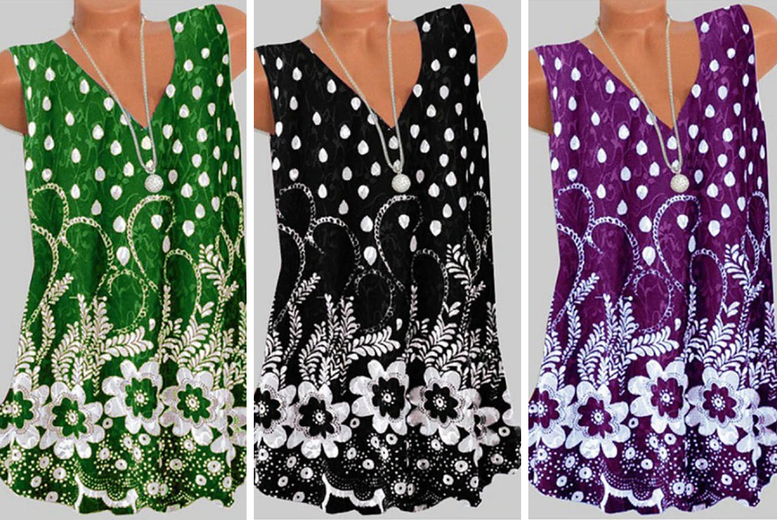 #Good Bagen,#Women's Tops,#4utoday,#deals,#offers,#wowcher