Women's Sports T-Shirt – 5 Sizes & Colours! Offer Price £7.99
£7.99 instead of £39.99 for a women's sports t-shirt from Whoop Trading – save 80%
T-shirt: Get your hands on a short sleeve sports t-shirt. Comfortable: Work out in comfort – with quick drying technology, don't let sweat slow you down! Material: Made from a blend of 85% polyester and 15% spandex. Size options: Choose from 5 UK sizes from 8 through to 16. Colour options: Choose from 5 colours – white, red, black, blue or pink.
Women's Sports T-Shirt – 5 Sizes & Colours!
Category: Women's Sportswear
Supplied by Pope Fbarrett Ltd T/A Whoop Trading, Unit A7/A8 Severn Road, Treforest Industrial Estate, PONTYPRIDD, CF37 5YH through Wowcher
We search for the latest deals for Women's Sportswear daily to make sure we have the best deals at the best prices. Todays price of £7.99 is a great discount on the normal price of £39.99 The product  is supplied by Pope Fbarrett Ltd T/A Whoop Trading and distributed through wowcher. This is a limited offers that expires on 2023/11/29.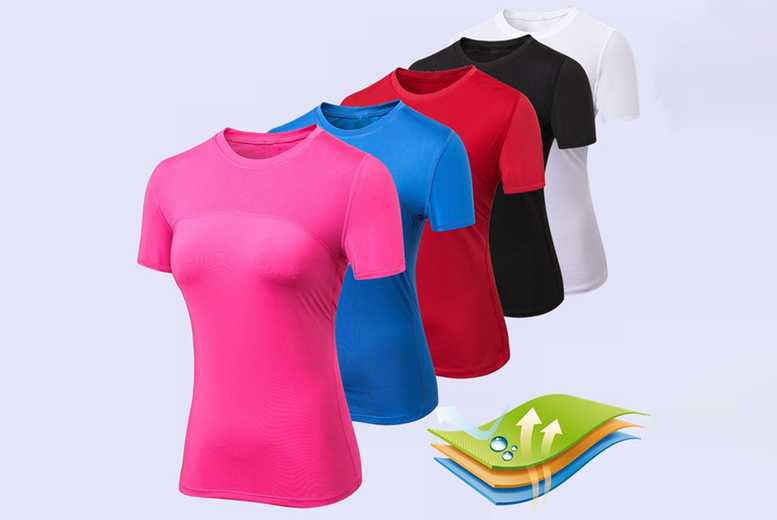 #Pope Fbarrett Ltd T/A Whoop Trading,#Women's Sportswear,#4utoday,#deals,#offers,#wowcher