£5.99 instead of £19.99 for a set of women's winter gloves from Justgiftdirect – save 70%
Women's Gloves: Get a pair of women's warm winter gloves. Material: These gloves have a soft suede fabric with a cotton lining, the double thick plush is windproof and perform well in keeping your hands warm during winter. Size: These winter warm gloves is a free size with elasticity which fits most people. Gloves length 23cm/9.1 inches; Palm width 8-11cm/3.15-4.33 inches. Touchscreen: Has a unique touchscreen function because the index finger is made with special woven fibre, which has a high touch response design to use the smartphone, can also work with tablets and other devices. Design: Is a simple glove with an embellished design, perfect for all winter occasions and outdoor activities. Styles: Comes in six different styles to choose from.
Women's Winter Gloves – 6 Styles
Category: Women's Outerwear
We search for the latest deals for Women's Outerwear daily to make sure we have the best deals at the best prices. Todays price of £5.99 is a great discount on the normal price of £19.99. This is a limited offers that expires on 2023/08/17.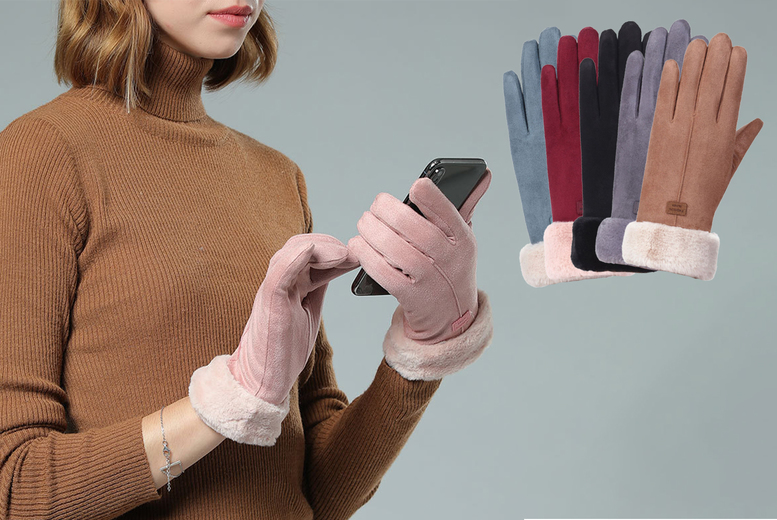 #Just Gift Direct,#Women's Outerwear,#4utoday,#deals,#offers,#wowcher